Advance OE Converter to Convert Outlook Express to Outlook 2010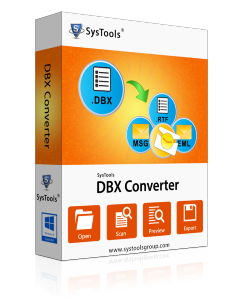 No matter which Outlook version you are using, OE Converter, specifically called as Outlook Express Converter software can convert Outlook Express to Outlook 2010 to any versions of Outlook, because being the product of advance technology users are provided with the benefit to run software on any versions of Outlook.
Batch Conversion at a Time
Extensive Search Capability
Export to Outlook
Folder Selection Preference
Download Now Purchase Now

Highlighted Features of OE Converter
Considering the ability of tool to import Outlook Express data to Outlook, experts in the field also call it as the wonder solution that perfectly meet the target of reliable data conversion from Outlook Express to Outlook. Email data integrity, email formatting and folder hierarchy will be maintained when tool converts Outlook Express to Outlook 2010 or any other versions used.
Some of the most important qualities of the OE Converter makes it the choice of many people around the globe and some of the qualities within the tool are:
Affordable : OE Converter is affordable and simple to execute Outlook Express to Outlook conversion.
Multiple file Converter : OE Converter provides option to import Outlook Express data to Outlook, RTF, EML and MSG format.
Demo Version: Tool ability to convert Outlook Express to Outlook 2010 can be checked by downloading free version of OE Converter that works free to convert first 25 items.
Graphical User Interface : Simple to work OE Converter comes with the quality of self explanatory steps, easy to follow options, GUI that is amazingly designed, trouble free process execution etc.
Some Situations in Which OE Converter Help to Solve !
There can be many reasons behind user decision to convert Outlook Express to Outlook 2010 like advance email platform, some of the most common situations that is faced by users and where OE Converter help to solve then are:
Change in work environment, previously using Outlook Express email client and now move to Outlook 2010. Outlook Express Converter can help to convert data in this case reliably.
Need of advance email client to make communication much better, Outlook 2010 stands advance and unique in case of facilities offered by the user. Besides, the tool is best suited when Outlook Express 6 to Outlook 2010 migration is to be performed.
When Outlook Express files are the source of data carrier and the need arise to read them in Outlook 2010 in emergency situations, so does OE Converter is the rescuer.
It can be concluded that to convert Outlook Express to Outlook 2010 the best solution selectable is OE Converter, which help to meet the pressure of working under email platforms successfully.